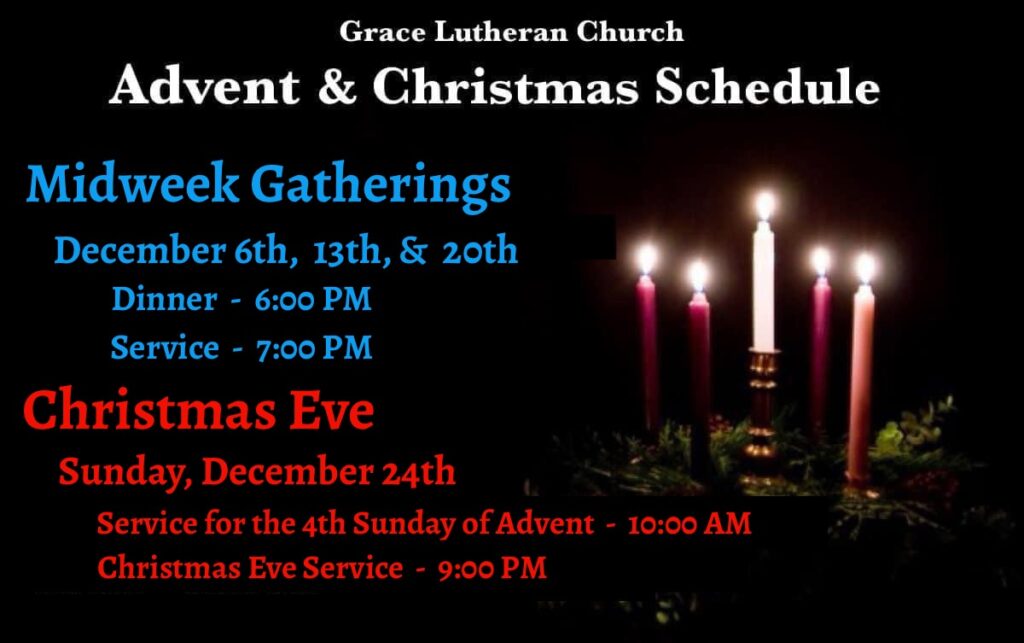 We:
A letter from the Pastor: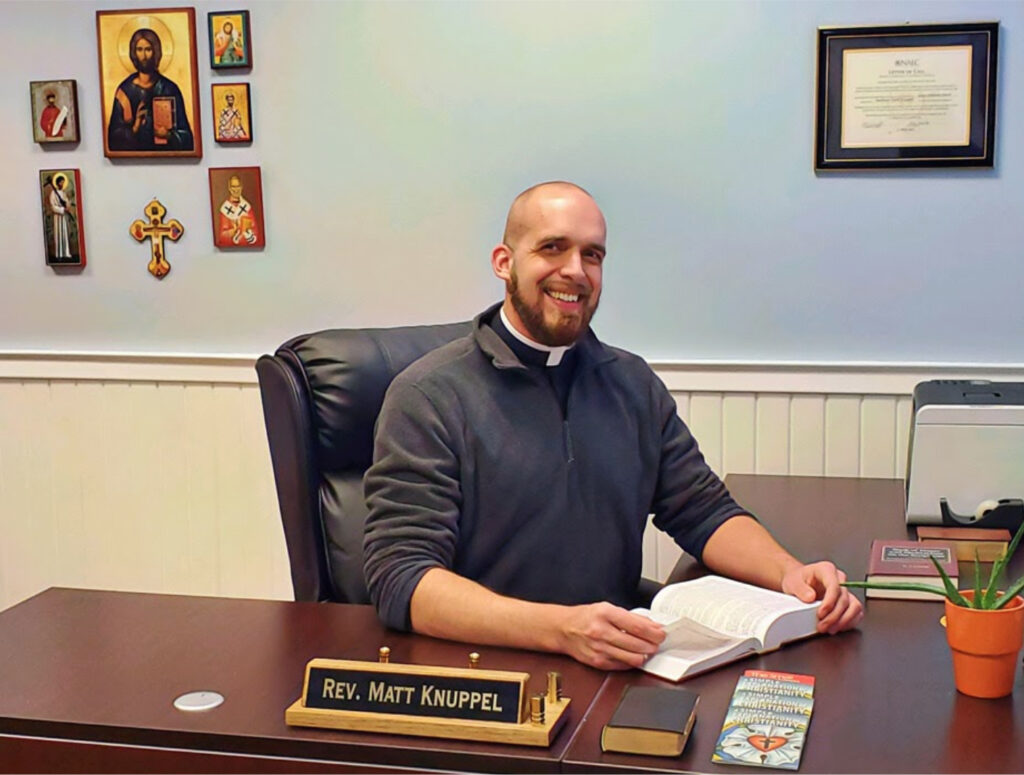 Grace to you and peace from God our Father and the Lord, Jesus Christ.
My name is Matt Knuppel and I have been serving as the Pastor of Grace Lutheran Church since May of 2020. We are a community of committed believers in Jesus Christ who strive to confess the Bible as God's inspired Word, celebrate God's instituted Sacraments, and love our neighbors by the love first given to us in Christ.
While Grace began as a mission congregation in 2016, the Lord has since blessed us with greater means to celebrate this Christian love. In the last year, Grace has received a permanent church property and more committed believers who join in our mutual faith. We believe this (and every good thing we receive) are gifts from God, given to us so that we may be equipped to further His kingdom in the Pfafftown/Winston-Salem area.
On Sunday mornings at 10:00 AM, you will experience traditional worship that follows the Western Church Year calendar and the Lutheran Book of Worship. If you've never attended a liturgical service, don't be discouraged! Visitors are always welcome to sit back and observe as they learn the biblical, formative rhythm of Lutheran worship.
This is an exciting time to be a part of Grace Lutheran Church. God has given us opportunities to build our Word and Sacrament community, and we invite you to join us as we continue to follow Christ through this season of new beginnings at Grace.
May the peace of God, which passes all understanding, guard your hearts and minds in Christ Jesus.
Pastor Matt Knuppel